V-ERAS
V-ERAS was a project by the Italian Mars Society, in which a virtual Mars base will be simulated to develop a concept for a European Mars Analog Station (ERAS). V-ERAS was the first step towards the development of an actual Mars Analog Research Station, similar to the MDRS built and managed by the American Mars Society.
I read about a call for volunteers for the first V-ERAS crew, and spontaneously I decided to apply. After about 3 months, I have been selected as Crew Engineer. The simulation took place from December 7th to 14th 2014 in Madonna di Campiglio at the Carlo Magno Hotel, which generously sponsored our stay, including all meals!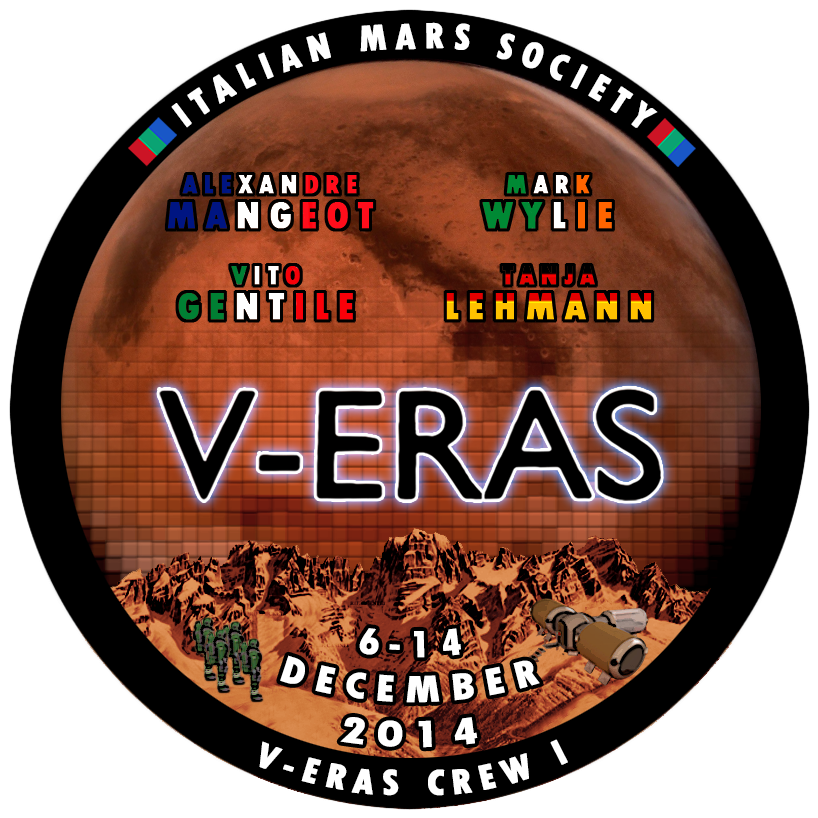 Some of the main goals of V-ERAS are hypogravity simulation (by the integration of several technologies, like Microsoft Kinect, Oculus Rift and Aldebran MotiGravity) and improving design of the station, by editing project details directly in the virtual reality environment.
My contribution to V-ERAS was mainly about the Kinect integration. To this end, I have also applied for the Google Summer of Code (GSoC) 2015, and you can see some reports of my work at this blog.
More resource on V-ERAS and the Italian Mars Society: